Fall Security Special


09.16.2009
Back to work? Back to School?
We can install professional security equipment to protect your home while you are away. Mention the Fall Special and receive a 2 months free monitoring!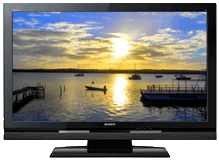 Video and Audio
Technology Control Group provides the latest video technology in Plasma and LCD TV's as well as Video Projection Systems. We offer High Definition television (wall mount) installation in your theater, office, backyard, or garage (for all the guys) if you like!
Welcome
Technology Control Group is the perfect blend when it comes to home security and audio video integration. We are very excited about the products we are offering our customers today. With so many advances in technology happening almost daily, it takes advanced engineers to know just how to configure your equipment the right way. Each job we do is customized to fit your needs, not just a ONE SIZE FITS ALL theory. We hope you'll let us take the time to show you just how technology can both automate and protect your home.
Technology Control Group has been providing Southern California with quality service for nearly two years. But with over 14 years of experience under our belt, we know just what matters most when building a successful business… you (the customer). Our core values are deep rooted in giving customers exactly what they want and making them happy.


What We Do:
Consultation / Design

Maintenance / Repair
Security / Fire Alarms

Custom Installation